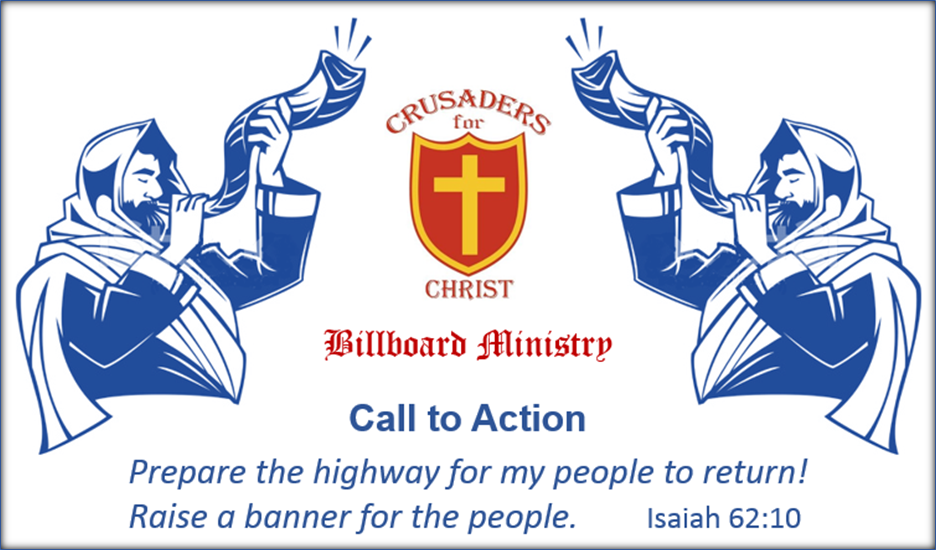 Crusaders for Christ are a remnant of faithful servants who seek to sow seeds for a Spiritual Awakening by evangelizing on billboards to millions of travelers.
"Anything is possible if a person believes." Mark 9:23
Vision:
Warn the lost
Revive the lukewarm
Inspire the faithful
Problem:
There is a spiritual and cultural war for our souls
Christianity is declining in America
Hostility is increasing toward Christians
Mission:
Exalt God on billboards 24/7
Promote Christianity 24/7
Set the stage and sow seeds for a Spiritual Awakening 24/7
For the billboards to serve as lighthouses on the road guiding travelers back to God 24/7
When I say to a wicked man, 'You will surely die,' and you do not warn him or speak out to dissuade him from his evil ways in order to save his life, that wicked man will die for his sin, and I will hold you accountable for his blood. Ezekiel 3:18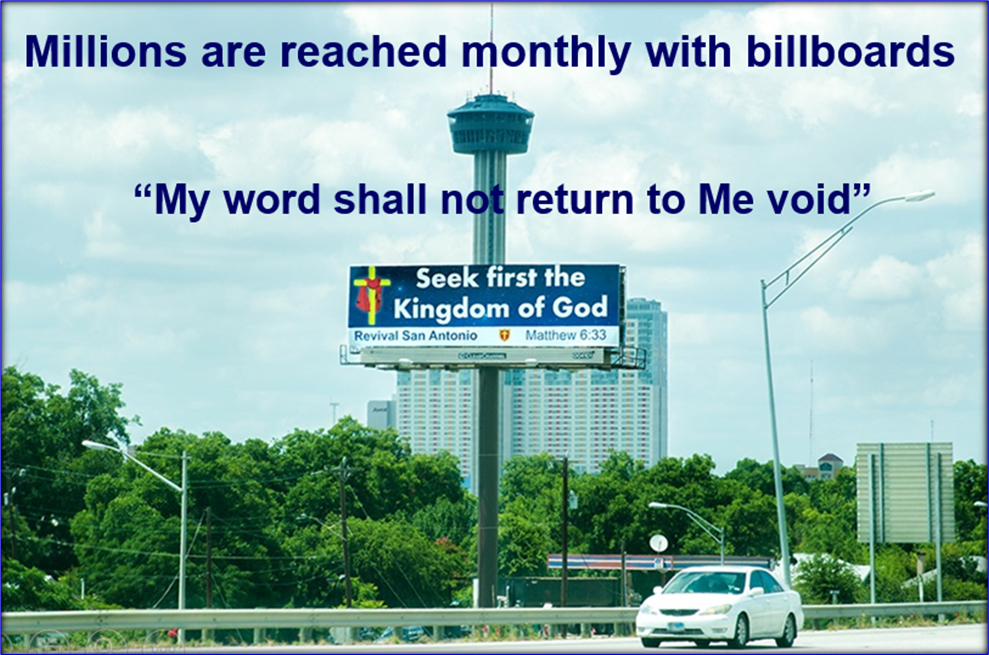 Objective:
For America to retain its Christian heritage and to have a revival of Christianity.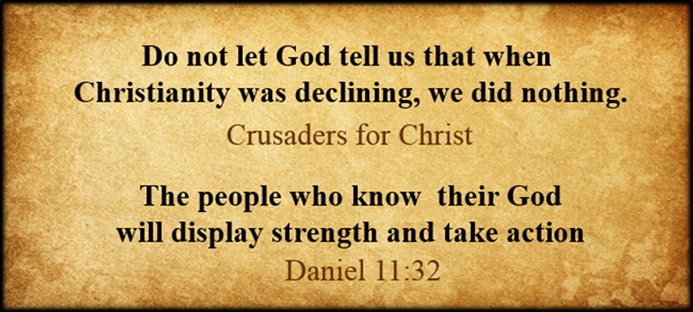 Proposal:
Pray that the Lord's message will spread rapidly and be honored wherever it goes. 2Thes 3:1
God can use ordinary people to accomplish extraordinary things
Be a Crusader for Christ in your sphere of influence (defend and expand Christianity)
Be a Crusader for Christ financial supporter (help maintain and expand the billboards)
We cannot keep waiting on others to be the messengers for God, it is up to us to fight the good fight